Swedish record by Gio Cash in the final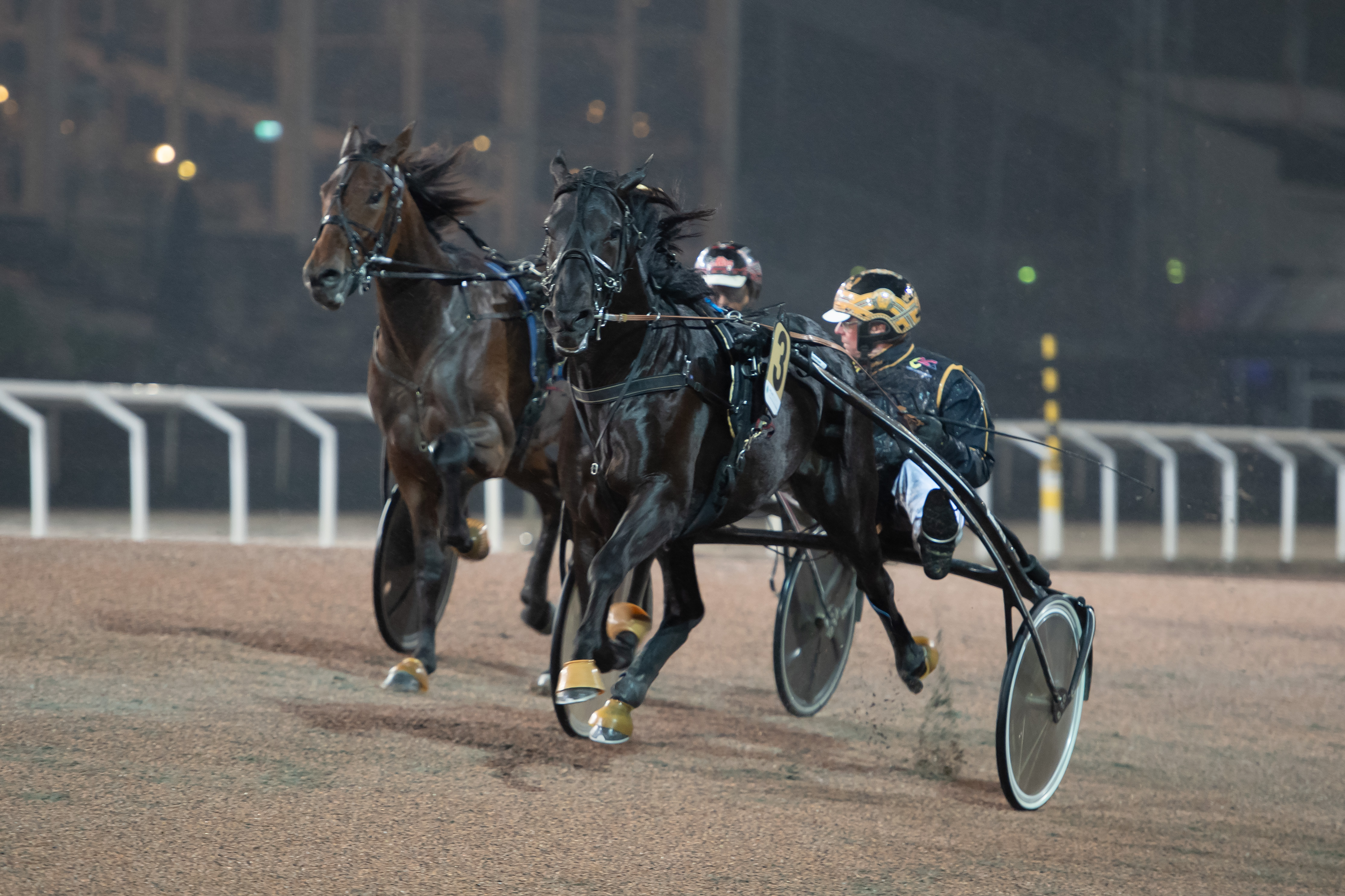 Storm, rain and disgusting autumn weather. Still, 2-year-old Gio Cash was able to break the Swedish record of 1.13.1 and win the final of the Breeders Course and SEK 600,000.
And then you should know that it was the horse's second start in his career.
- Oh, it was such a good time. It was really good in this weather, said trainer Dion Tesselaar who also drove the horse and was quick to highlight the talent's performance.
Gio Cash opened quickly behind the gate and when Dion Tesselaar, trainer in Holland with Wolvega as his home ground, saw that he would be the leader, he gassed on.
- Then there was no reason to take up.
And in the disgusting weather, the 2-year-old just ran away. Admittedly, he qualified for the final in similar weather at Victoria Park (Wolvega) - but 13.1 under the conditions that Jägersro offered was simply a feat.
- I hope a lot for this horse. He is only at the beginning of his career and should be able to develop.
Not everyone may be familiar with Victor Gio - the father of Gio Cash. But it is a son of Ready Cash and the mother is Ilaria Jet who earned SEK 10 000 000 and, among other things, won an elimination at the Elitloppet at Solvalla. So there is blue blood behind the winner.
Behind the winner, Look of Love De, a daughter of Ready Cash, accounted for at least as strong an achievement. Most of the race in "death" and could still challenge the last bit together with Wim Paal who had to jump in and drove the Jean Pierre Dubois horse. Third place went to the home horse Hepburn who was responsible for a good finish together with his trainer Adrian Kolgjini.