Garden Leave honors its mother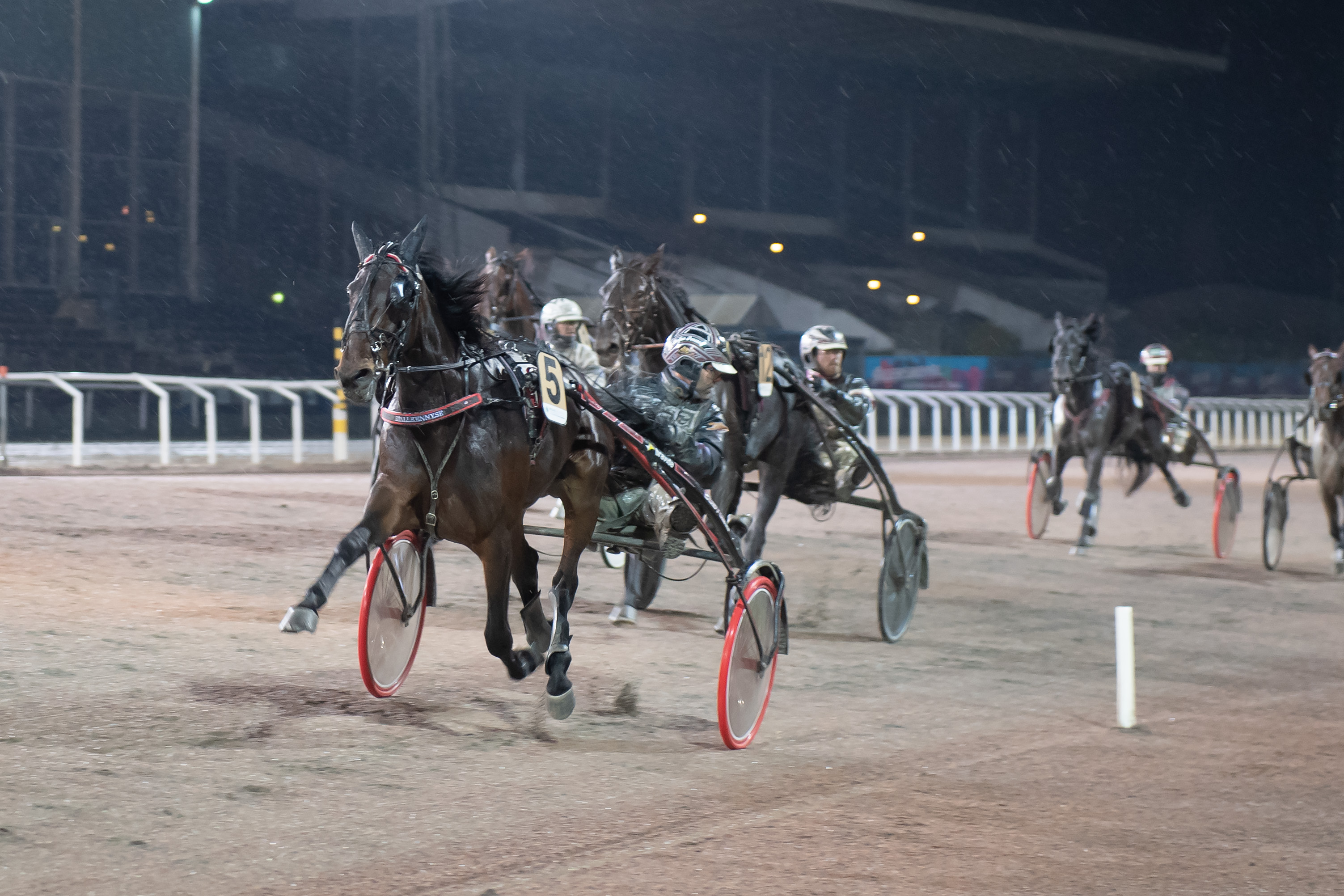 Bloom Boko was a wind-fast mare that Jägersro trainer Joakim Lövgren bought in Holland. He shaped her and there were ten victories in 29 starts.
Now she lives on through the talent Garden Leave who won the Breeders Course Bonusrace at Jägersro.
– I had a good feeling before this start, trainer Johan Untersteiner said. There is such a nice capacity in her that I hope she can take part in a slightly bigger race as a 4-year-old.
Garden Leave was driven directly to the lead for Stefan Persson, then just pulled away and won pretty easy.
– She was incredibly nice, praised Persson. She was perhaps a little sharp along the way, but still had the strength and courage to go away and I already felt 500 left that it would go all the way.
The victory time of 1.13.8 / 2140 meters in fairly tough conditions, rain and strong winds, is impressive to say the least.
Garden Leave thus comes from a fine sibling group where the millionaires Deep Pockets and Gardner Shaw stand out.
Behind Garden Leave, Affinity Face accounted for a strong effort, outside the winner during the final lap - but still with full flexibility over goals. Affinity Face is owned by the Kolgjini family and comes from a sibling group with capable trotters.
This season, two bonusraces remain
Åby: November 14th
Solvalla: November 27th.
Both with SEK 125 000 to the winner.