Posted: 2016-09-04 by By Anders Ström
Betting: Do it right – and do it now!
Betting on horses has had decades of success in Sweden and France, but we only need to look at other markets to see that without a flourishing betting market, horse racing will suffer as a consequence of poor funding for prize money.

In the USA, prize money is still sustained by racinos, but that is only a temporary measure as states are increasingly looking at casino taxes to fund more important social institutions than horse racing, namely schools, healthcare and support for the socially disadvantaged.
It is therefore important that the betting product our sport can offer is developed and nurtured, in order to compete with other types of gambling. The aspect of making our betting more interesting is one of the most important issues facing us, but I do not feel that decision makers and stakeholders are yet up to speed with what is really necessary.
In the digital era, customers can move freely at the click of a mouse or the swipe of a finger across the screen of their smartphone. Failure to reinvent betting on horses in time could result in a catastrophe in just a few years' time if decisions are not taken quickly enough.
Successful products for betting on horses include pool betting like V75 and Quinté+. In a protected environment, these products have delivered despite being quite expensive because the top payouts have been good.
But when football bets are placed live with a takeout of 2-3% compared to 20-35%, and when MegaFortune Jackpots on slots offer the possibility to win 10-20m euros around the clock, it is time to do something.
Hundreds of betting operators compete for the customers' wallet and my recipe for future success is to ensure that horse racing is on the menu at as many operators as possible. Reaching the maximum number of potential customers betting into common pools will expand the pool size, catering for higher maximum winnings and the potential for high rollers to place larger bets.
For this to happen, and for the sport to still be able to be properly financed, the sporting authorities need to create a technology and rights platform that all operators can bet into. This will in turn mean that betting on horses can continue to be the powerhouse product in the gambling world that it deserves to be.
In order for this to work, this platform has to correctly balance the interests of the main stakeholders, namely horse owners, gamblers and betting operators. That will be a tall order – but it can be done.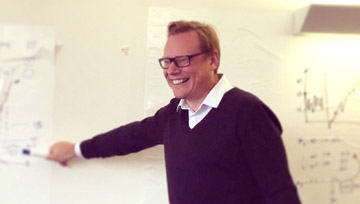 Anders Ström's first horse was Silent Slander (-86, Nevele Pride-Eastern Deb). The Courant stable owns 70 race horses in USA, France & Sweden and the Am Bloodstock operation includes more than 60 broodmares. Ström holds the record for the highest V75 win at Solvalla (2004): SEK 32,231,761 ($3.5m).